M1 Refresher Workshop - West Lavington
About this workshop:
This workshop is for those people who have already attended an ART Module 1 Day Course and want to refresh their skills.
You will work with a small group of fellow teachers in the tower on:
Raising a bell
Putting it all together
Ringing down
Observation and feedback
What next?
The following components can be slotted in if requested in advance:
Introducing the backstroke on an up bell
Introducting the handstroke
Changing speed of ringing
The practical sessions will give you plenty of time to practise and discuss your teaching skills in a safe environment.
Refreshments will be on offer at tea break, so if delegates would like a hot drink, please bring a donation to cover the cost of this.
Event Details
| | |
| --- | --- |
| Event Start | Sat 29-Jan-2022 09:00 |
| Event End | Sat 29-Jan-2022 13:30 |
| Available places | 4 |
| Registration Closes(Cut-off) | Fri 21-Jan-2022 12:00 |
| Event Fee | £10 per attendee + local refreshments donation |
| Event Prerequisites | You must have previously attended an M1 Day Course before booking on this workshop. |
| Location | All Saints', West Lavington, Wiltshire |
Location Map
Team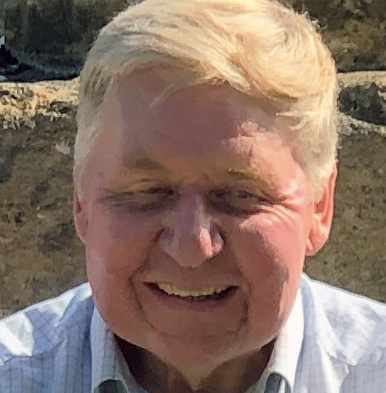 David Hacker
Workshop presenter
David comes from a ringing family with a long history in the Salisbury Guild. David was taught by his late father while still at junior school and had many happy hours ringing in his home tower of Heddington, Wiltshire during his teenage years. David has held various positions at Branch and Guild level, as well as serving as Branch Chairman in two branches, Guild President from 2001 to 2010 and Guild Education Officer from 2012 to 2021, he is also a Life Vice President of the Salisbury Guild. David admits he was sceptic about ART when it was first formed, however he felt the best way to see if it worked was to attend a Day Course, he was enthused by the new ideas he saw on that course and has been a committed supporter of ART ever since. David currently rings at Melksham, Wiltshire and has been over many years an active supporter of the Edington Ringing Centre. David has progressed through the various teaching levels of the Learning the Ropes Scheme and is currently an ART Assessor. David is looking forward to welcoming you to West Lavington and sharing his knowledge and experience with you.