St Peter's, Stockbridge, Hampshire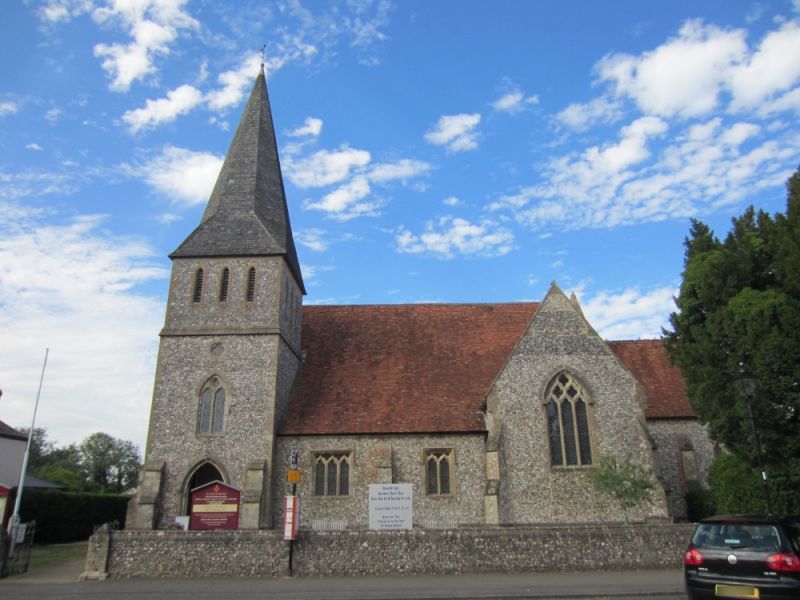 St Peter's, Stockbridge has a ring of six bells (7-0-20 in Bb)/ Further details of which can be found on Dove's guide here.
The tower is accessed via a spiral staircase. The door for this is outside on the north-west corner of the tower.
There is plenty of free parking on the High Street, on which the Church is located.