St Faith's, Dorstone, Herefordshire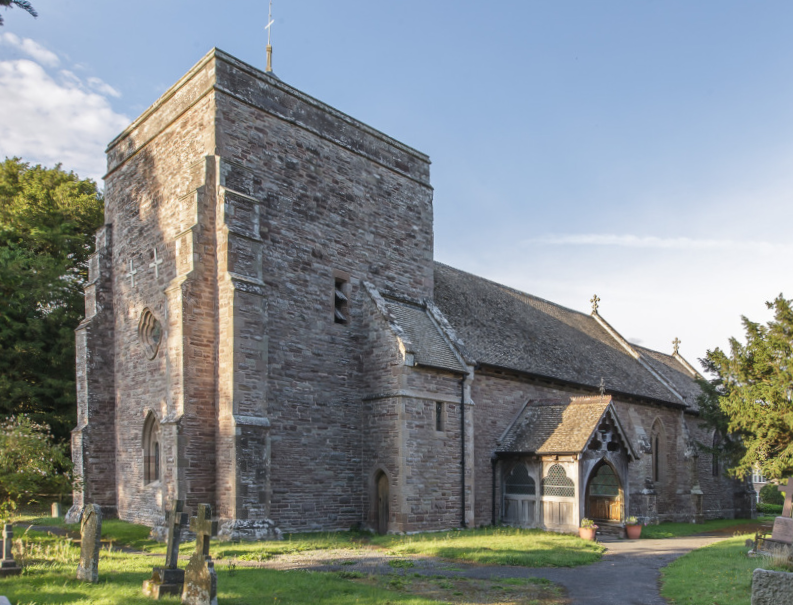 St Faith's, Dorstone – six bells, tenor being 10-3-0 in G. Recently restored and augmented from an unringable four. Outside entry to upstairs ringing chamber (see photo for entry door).
Both theory and practical sessions will be in the ringing chamber.
Please bring packed lunch which will be taken in church. Drinks/biscuits will be provided in church a number of times across the day.
Nearest toilet facilities will be at the nearby village hall (about 2-3 minutes' walk from the church).
Parking available in village centre (village hall or in front of the pub – The Pandy Inn)