St Lawrence, Appleby, Cumbria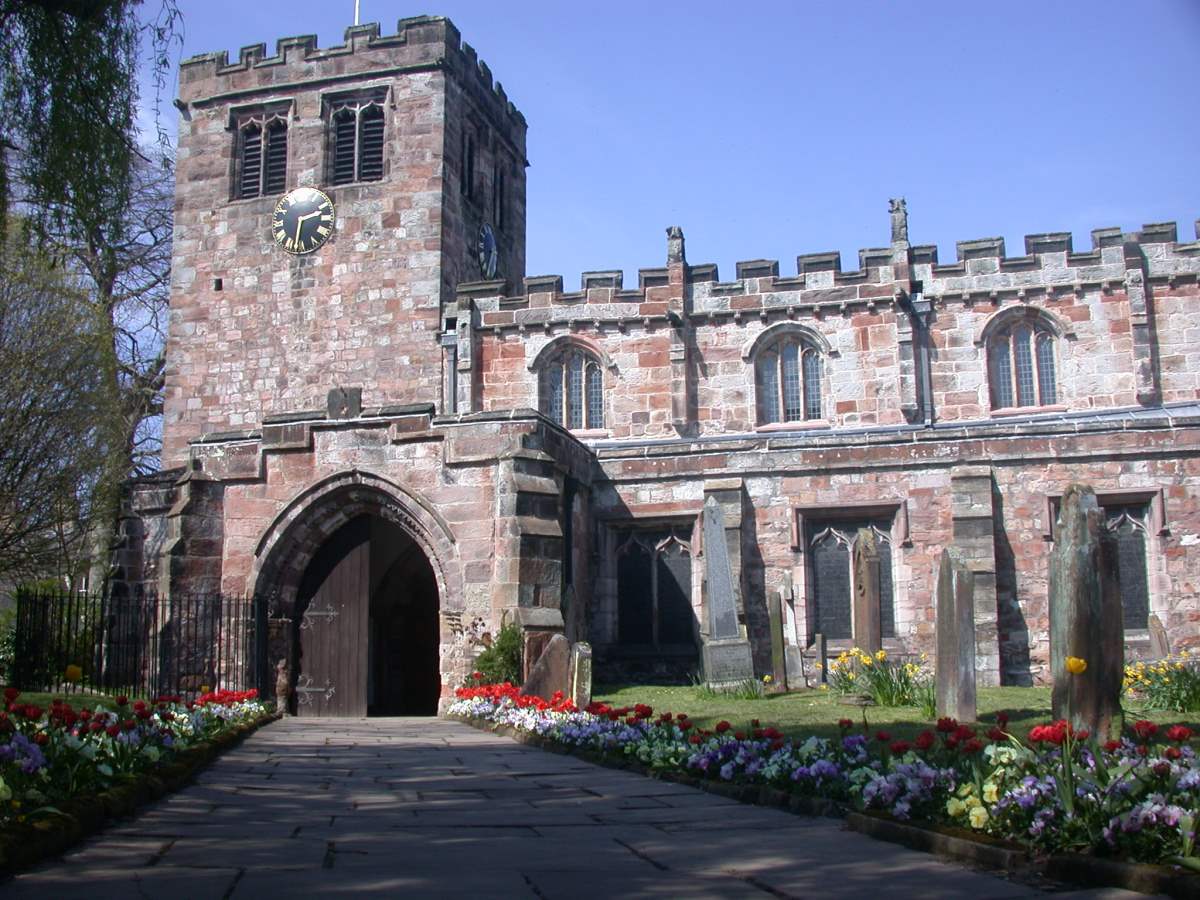 St Lawrence, Appleby has a ring of six bells, further details of which can be found on Dove's guide here.
There are details on the location of the church including parking here.
The ringing room is accessed via a short, straight, wooden staircase with a trap door on top.